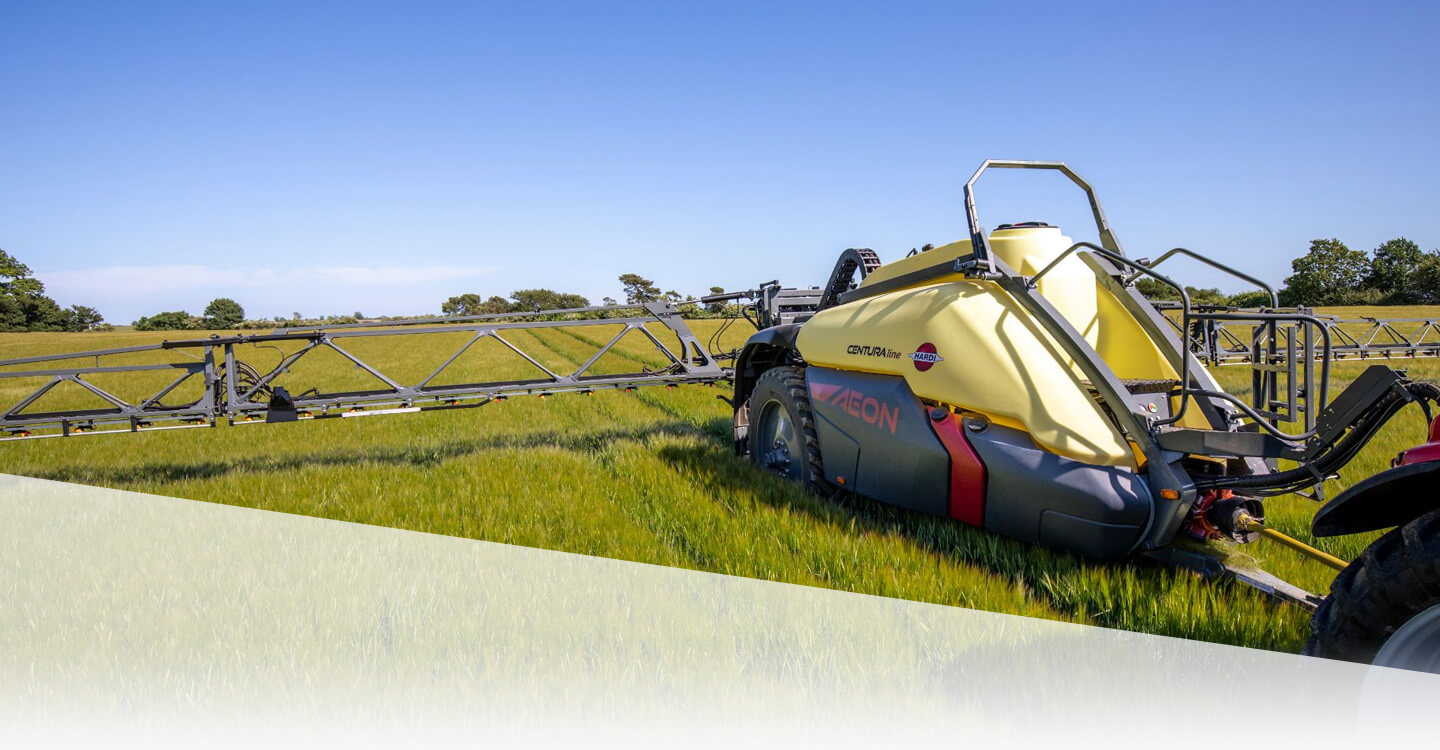 AEON
Tank Capacity
4200 / 5200 l
Boom Types
DELTA FORCE, TWIN FORCE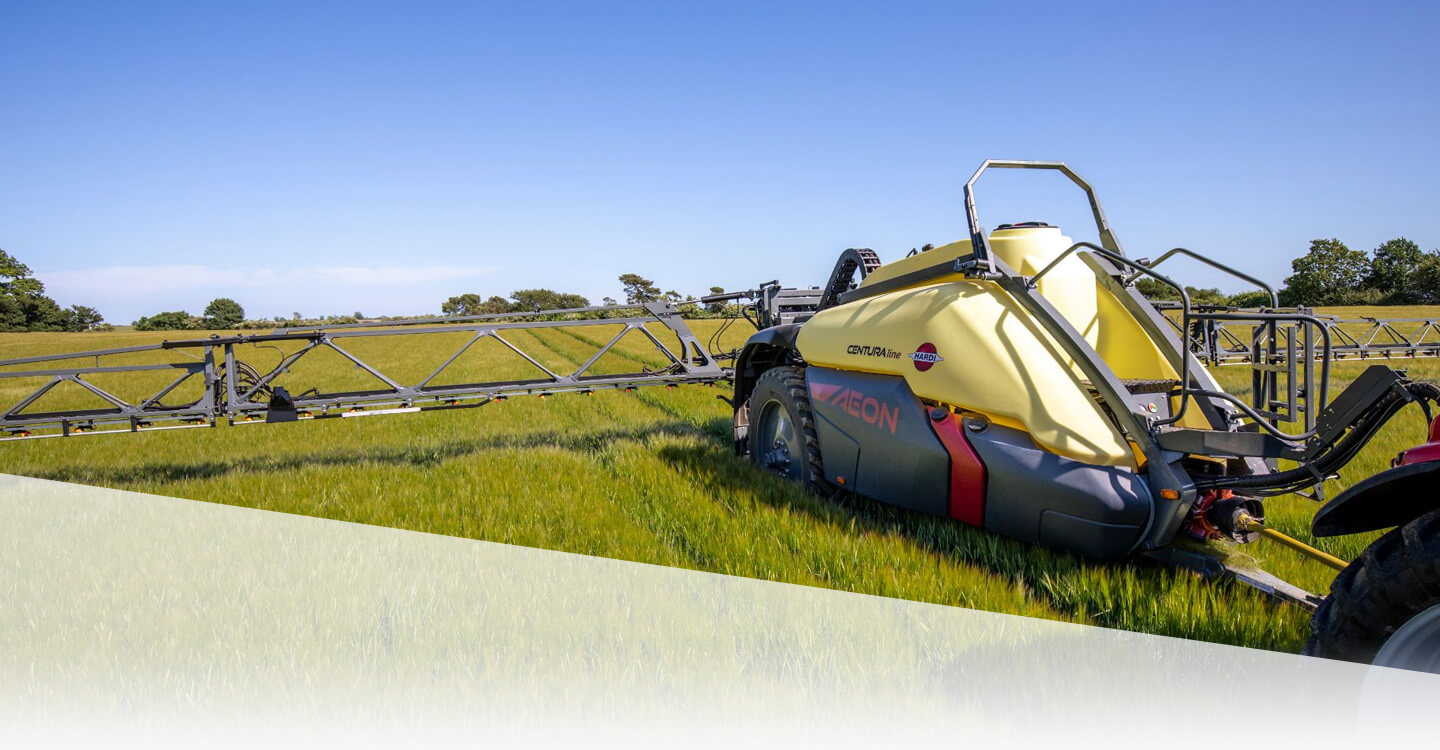 Tank Capacity
4200 / 5200 l
Boom Types
DELTA FORCE, TWIN FORCE
INSTANT SPRAY CONTROL
Pressurised boom circulation
The AEON CENTURAline is standard equipped with PrimeFlow, a pressure-fed boom fluid system that guarantees rapid priming and prevents sedimentation and clogging. When spraying is started, liquid has already been distributed in the entire boom, circulating at the requested pressure through the spray lines. When spraying is stopped, the liquid will continue to circulate at a standby pressure.
Even when spraying at low pressure, the spray lines are completely drained, leaving only a small residual volume, which means less liquid is required for cleaning.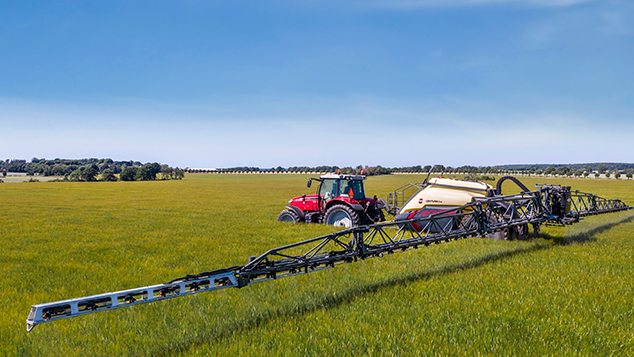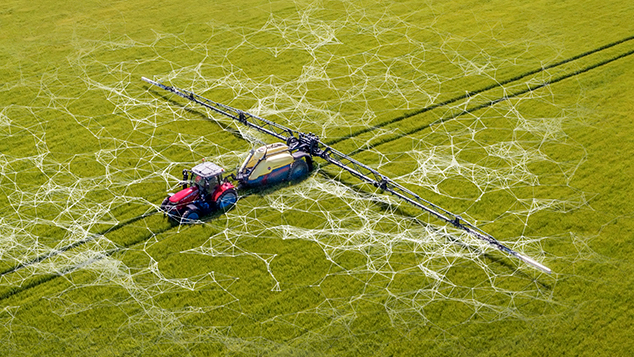 SmartCom – PREPARED FOR THE FUTURE
The brain of the AEON CENTURAline is our intelligent SmartCom – an electronic control unit that gives you responsive and accurate liquid regulation, thereby allowing faster spray speeds with higher volume rates. The unit's fast processor also gives you ultimate steering precision.
Minimum downtime
The SmartCom provides quick and easy diagnostics with the HARDI ServiceTool. Utilising a SmartLink to connect to the SmartCom, our service staff can update the sprayer, diagnose errors and add features directly through the ServiceTool.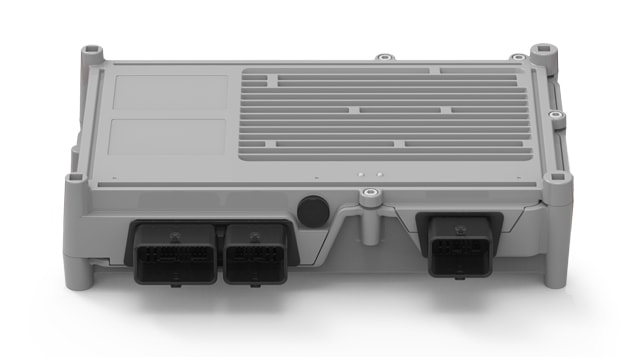 Cutting-edge connectivity
The AEON CENTURAline offers you a completely new level of integration. We have prepared the SmartCom for online connections with your favourite cloud solutions with a view to transfer fields maps and other data directly to and from your machine. The AEON CENTURAline also readies you for remote diagnostics, allowing us to get you up and running almost instantaneously.
Always ISOBUS
The SmartCom is, of course, fully ISOBUS-compatible for easy plug-and-play connection to tractors and controllers across brands and models. The operator can use intelligent features such as AutoNozzleControl and ComfortTrack steering directly from his or her own ISOBUS terminal, as long as it is supported. To ease complex sprayer operations, the proven HARDI Grip and Setbox are standard equipment.
HC 9700 – STATE-OF-THE-ART TERMINAL
The HC 9700 terminal integrates all important information on one screen to give you a complete overview of a spray job. The 12.1" multicolour HD touch screen allows for 2D and 3D as well as split screen viewing.
Easy data transfer
Fitted with USB ports and WiFi adapter, the HC 9700 allows for easy data exchange with the objective to simplify application reporting and record keeping. Data can be transferred to most farm management software.1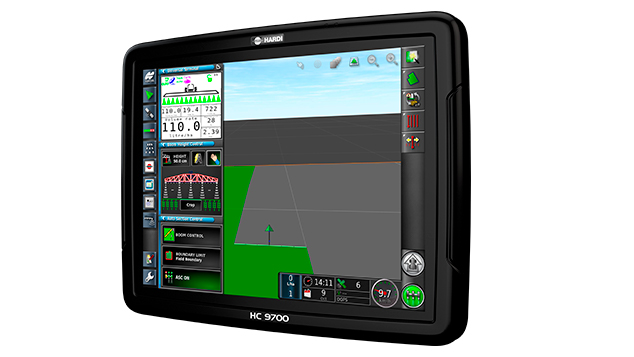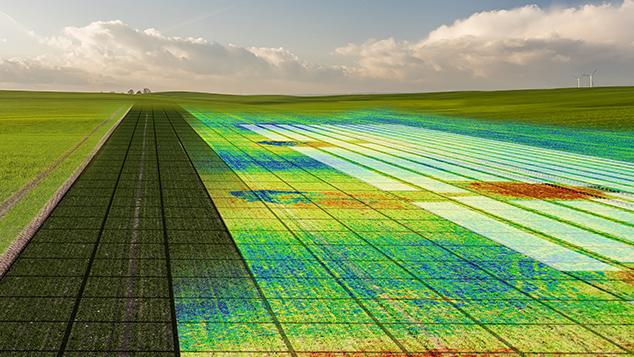 Work from your phone or tablet
Use your mobile device or tablet to perform calibration, diagnostics, tank refilling and many other sprayer activities. The XTEND technology uses WiFi to extend the user interface to any iOS or Android device.
Ready for field maps
The HC 9700 terminal offers the possibility to import/export parcel maps in ISOXML format. Hereafter, you can use AutoSectionControl to shut off boom sections automatically in accordance with the map – applying the right dose to the right place at the right time. Avoiding excessive spraying reduces expenses and greens your business.