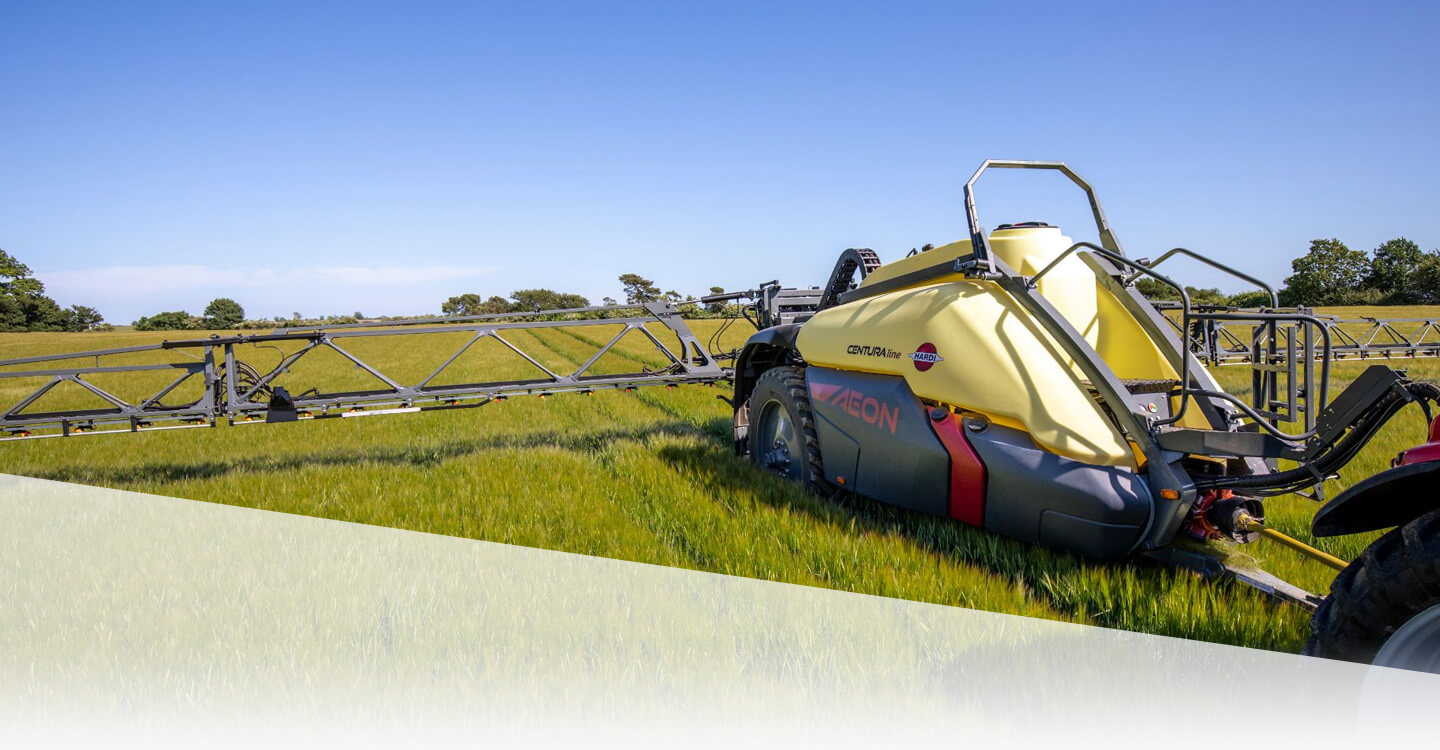 AEON
Tank Capacity
4200 / 5200 l
Boom Types
DELTA FORCE, TWIN FORCE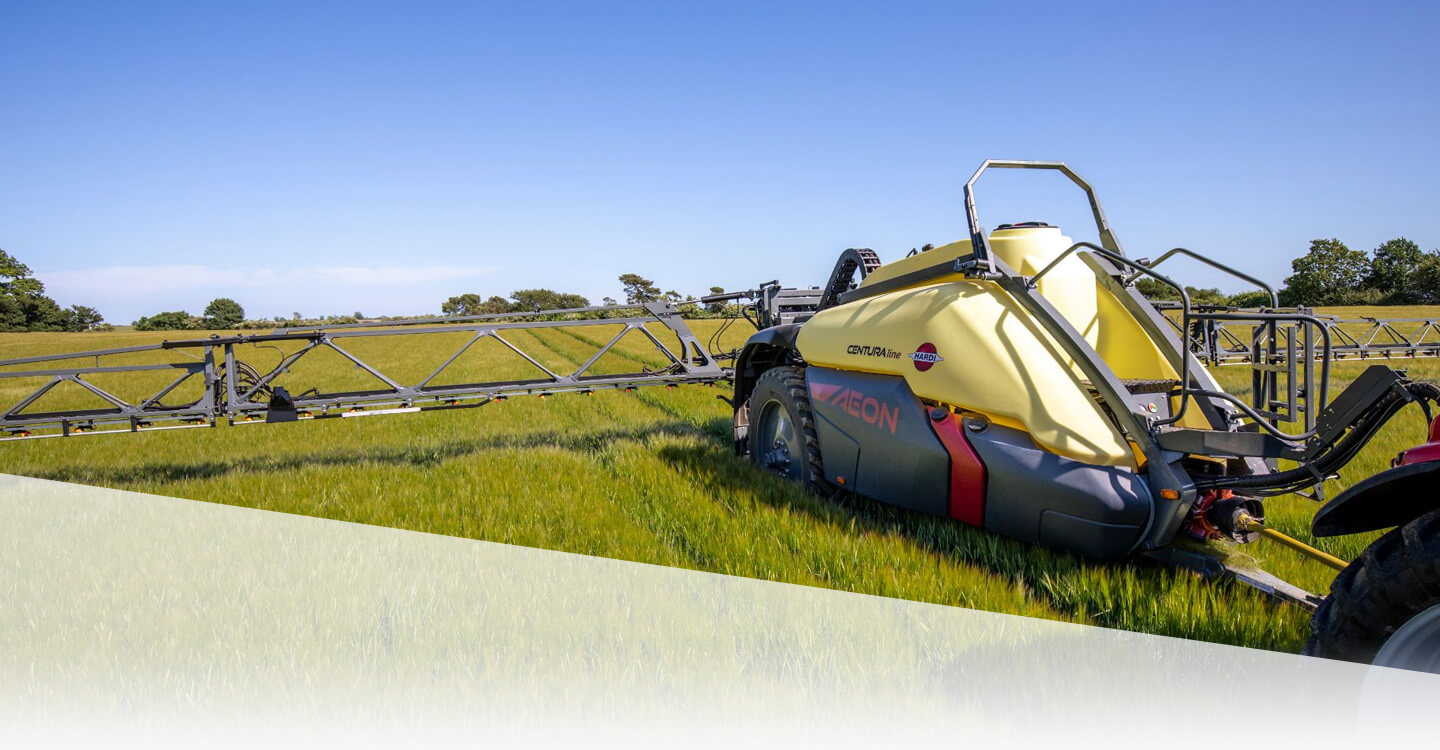 Tank Capacity
4200 / 5200 l
Boom Types
DELTA FORCE, TWIN FORCE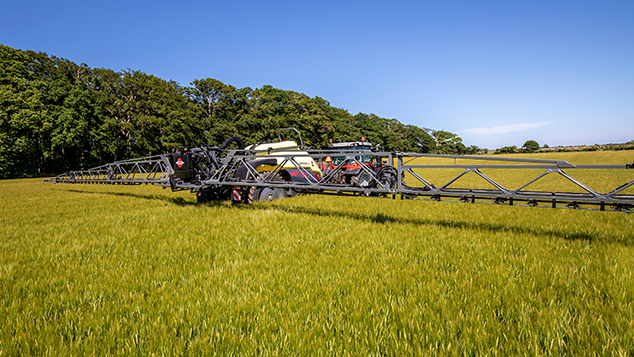 Ultra precise spraying
The AEON CENTURAline offers a fully remote-operated spraying system. Combine this with our incredibly fast DynamicFluid4 regulation valve, pressurised boom circulation and one of the best boom management systems, and you are guaranteed outstanding spraying precision.
The compact, remote-controlled fluid system is placed close to the boom. Coupled with HARDI's trusted diaphragm pumps and the EasyClean filtration system, it ensures optimum flow regardless of pressure.
As a result, the AEON CENTURAline offers less residual liquid as well as fast and easy cleaning.
The AEON CENTURAline saves time, money and the environment from unwanted soil and water contamination.
AutoNozzleControl – Maximum precision
Obtain full control of your spray job with our automated single nozzle on/off feature – AutoNozzleControl. In combination with the instant spray control offered by our PrimeFlow system, AutoNozzleControl gives you ultra precise spraying and faster driving speed with minimal overlapping.
AutoNozzleControl also allows you to switch off specific nozzles when turning on the headland and when spraying next to sensitive areas.
The system controls each nozzle automatically. In auto mode, the sprayer works with sections of 50 cm.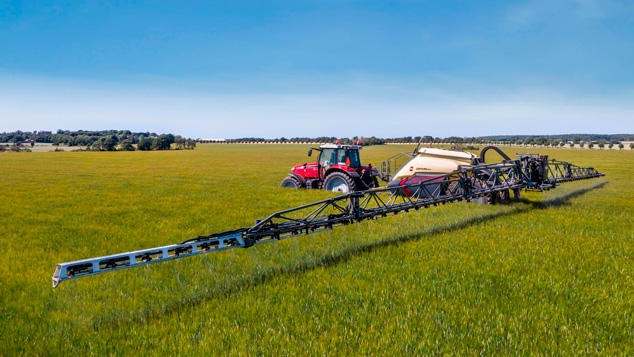 Flexibility, productivity and performance
The DELTA FORCE is HARDI's newest family of conventional booms. It is a functional boom designed with future farming requirements in mind
Wide in field – compact on the road
The DELTA FORCE is a large boom of 24 to 39 m with a unique three-dimensional design and features meant for perfect boom control at high speed. HARDI's boom-folding system allows the operator to spray at different widths – with or without folding the last section. Despite its width, the DELTA FORCE is compact in transport and storage. It folds into an elegant 2.55 m.
Market's best stability
The boom's simple yet effective pendulum suspension controls boom movements. Together with the boom's low centre of gravity, the suspension guarantees perfect boom balance in flat as well as hilly terrains – and enables fast headland turns. With just two parameters to adjust (pendulum and damping), the DELTA FORCE boom is easy to customise and maintain.
Minimal boom movement
The DELTA FORCE boom is standard equipped with a hydraulic AntiYaw damping system between the centre section and the boom wings.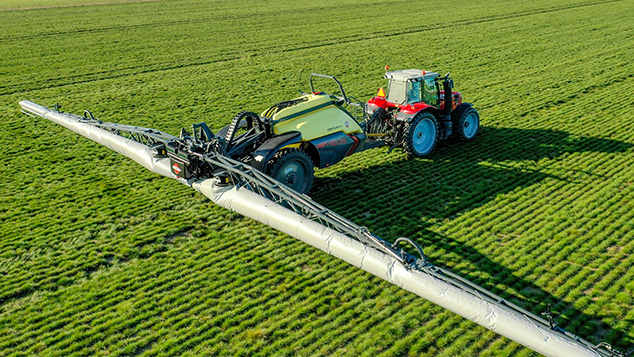 Save time, money and environmental impact
The TWIN FORCE boom employs the world's best system for spray control. Using an adjustable curtain of air to entrain and direct the spray, TWIN FORCE can reduce drift by an astounding 80%. The result is close to no loss of plant protection products or contamination of adjacent areas.
Air-assisted spraying also guarantees better spray penetration and coverage than conventional applications. All this translates into real savings for the farmer of at least 50% on water usage and up to 30% on plant protection products.
TWIN FORCE gets the job done faster. Efficient drift control means more spraying days – up from 31 to 76 days in one study – as well as higher application speeds and fewer filling stops. The result is higher sprayer productivity. In fact, TWIN FORCE will increase your spray capacity by up to 100%.
Better than competitors
TWIN FORCE gives the operator more options for spray control than other air-assisted sprayers. By adjusting the air curtain's speed and angle, from no air to full air, in effect producing two sprayers in one (hence the name – TWIN), the operator can guide all droplets, irrespective of size, to the target.
Two powerful blower units provide air to the left and right boom sides. Each blower can be stepless adjusted to a maximum output of 2,000 m³/h per metre of boom and a maximum air speed of 35 m/sec.
Outstanding boom stability
AutoTerrain is a fully automatic boom control system that regulates height, slant, tilt and yaw for superb boom stability
This unrivalled boom management system distinguishes itself from others by preventing rather than correcting unintended boom movements. Using ultrasonic sensors on the boom wings and roll sensors at the centre, it monitors and corrects the boom's movements before the boom is disturbed.
The AutoTerrain system has been tested under rigorous field conditions, showing excellent performance when spraying with low boom heights at high driving speeds of more than 15 km/h. When turning on the headland, the system will counter the boom's natural pendulum tendency to dip on the inner side. The result is a level boom throughout the turn. AutoTerrain all but eliminates the risk of the boom hitting the ground.
A stable boom means less wear and tear on the sprayer as well as its operator. The sprayer will have a longer lifespan, and the operator will experience less fatigue and stress from having to constantly monitor the boom.
AutoTerrain also reduces the risk of drift to the benefit of the farmer and the environment.