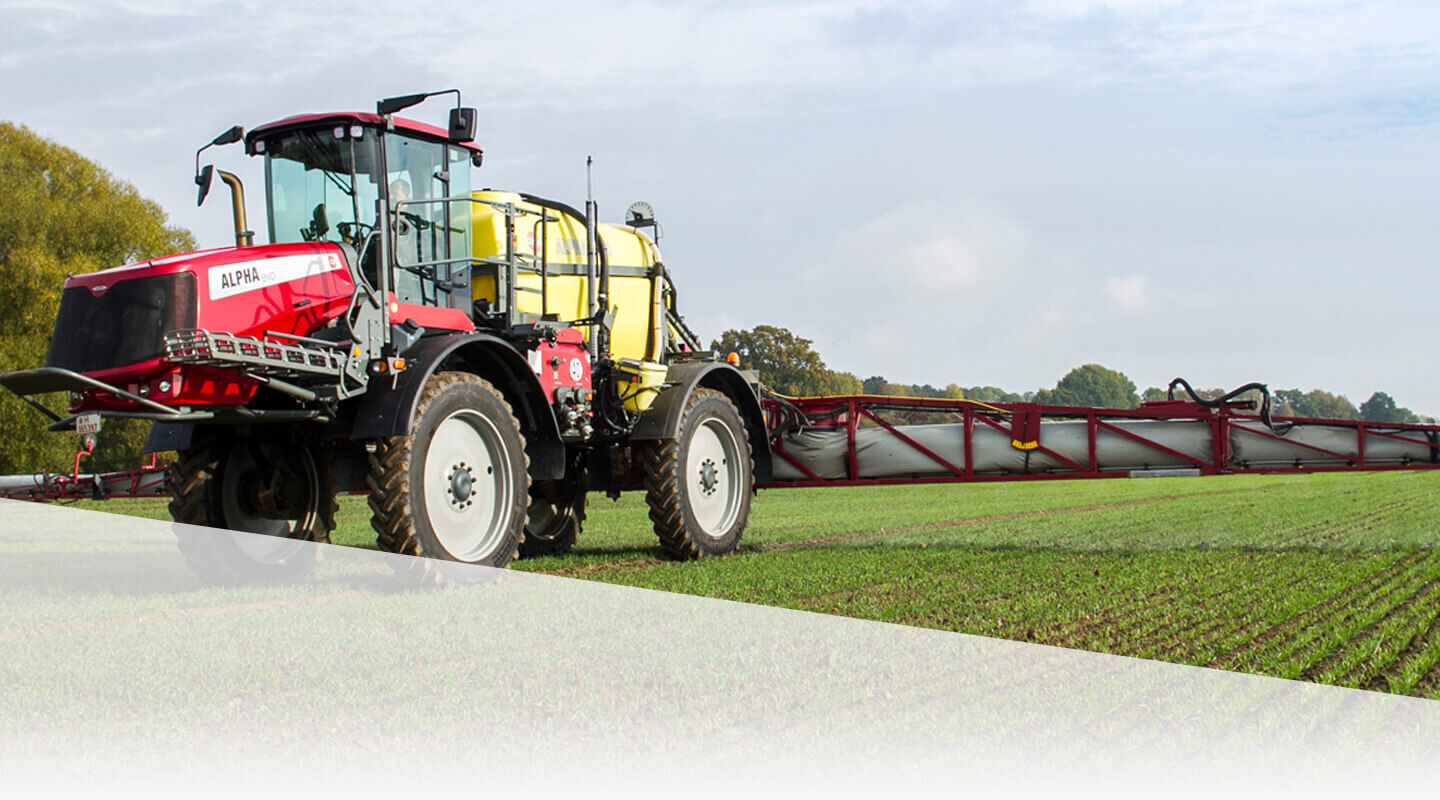 ALPHA evo
Tank Capacity
3500 / 4100 / 5100 l.
Boom Types
TWIN FORCE / DELTA FORCE / ALU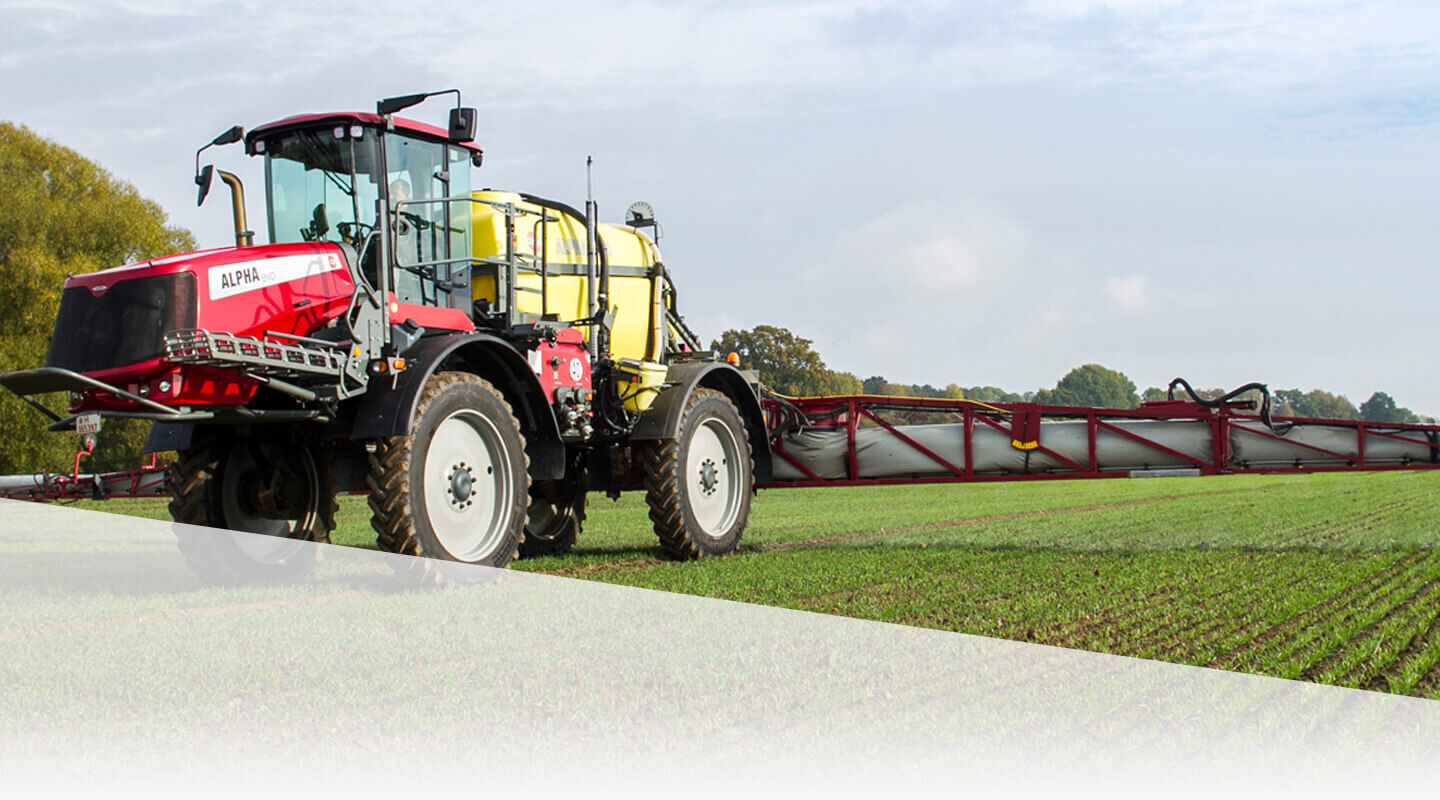 Tank Capacity
3500 / 4100 / 5100 l.
Boom Types
TWIN FORCE / DELTA FORCE / ALU
TWIN FORCE boom
The ultimate in capacity, weather independence and application technology
The biggest challenge is timing due to weather conditions. Let's take control. With the HARDI TWIN system, air will help you control the wind. You are in control of the speed and angle giving you the possibility of covering the whole plant, from top to bottom.
The ideal high capacity solution
Spray drift from conventional sprayer can be so strong that the operator has to stop before having the spray job done. With effi cient drift control it is much easier for the operator to be able to spray the entire field.
Under most conditions the farmers get at least twice as many hours for a safe and efficient spray job with the TWIN sprayer compared to conventional spraying.
The TWIN FORCE is available in sizes from 18 to 36 m.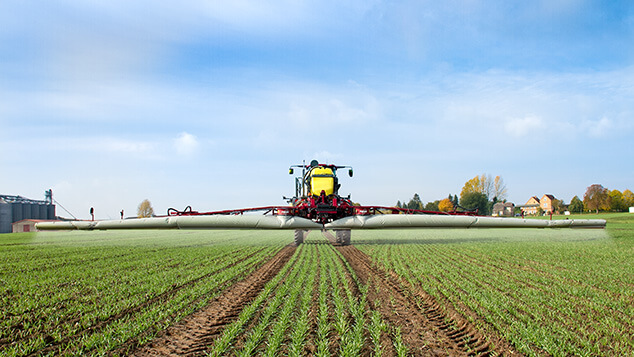 Up to 100% more spray capacity
Timing is everything! The results overleaf show that during Spring 2015 the wind conditions for conventional spraying would only allow 31 days of spraying whilst using a TWIN Force you would gain over 45 extra days suitable for spraying. At the same time you can spray faster and have less filling time from reduced water consumption.
Increased spray opportunities, reduced drift, reduced chemical usage, accurate placement, faster spraying speed, result in improved economy!
Save up to 30% on chemicals
Many trials throughout the years have shown a better chemical efficacy using TWIN.
This gives the opportunity to adjust the chemical dose, and at some markets we see up to 30% reduction in chemicals consumption at the farm through the season.
Up to 100% more spray capacity
Save up to 30% on chemicals
Reduced drift
Better penetration in the crops
Improved spraying economy
Lower water consumption
Faster spraying speeds
More than 30 years' experience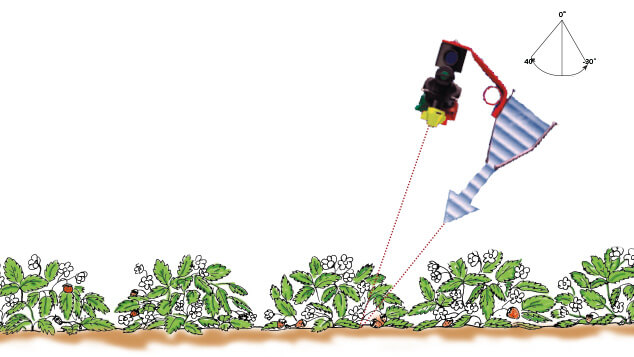 DELTA FORCE boom
With its unique design, we developed a boom both wide in field and compact in transport with its 255 cm. The boom has been developed for high driving speeds and perfect boom control.
3-fold: 39/27/15 m, 36/27/15 m, 36/24/13 m, 33/25/15 m, 33/24/13 m, 32/25/15 m. 2-fold: 30/15 m, 28/14 m, 27/14 m, 24/12.
With five pendulum settings, you have the possibility to adjust the pendulum to follow either the movements of the sprayer or the terrain.
Unique Design
Performance, speed and quality are the key words when talking boom designs. In the developing process of our next boom generation, we have analyzed and focused on optimizing theme three areas.
The result – HARDI DELTA FORCE. With its unique design, we manage to offer large booms able to drive at high speed while maintaining an optimum performance of the boom. At the same time, the DELTA FORCE is only 255 cm wide in transport. Using high quality Swedish Steel, we manage to optimize weight and strength and thereby produce a boom with a perfect setup, low maintenance and great performance.
Unique design
Made for speed
Perfect boom control
Perfect suspension
Maximum precision
Solid nozzle protection
Wide in field
Compact in transport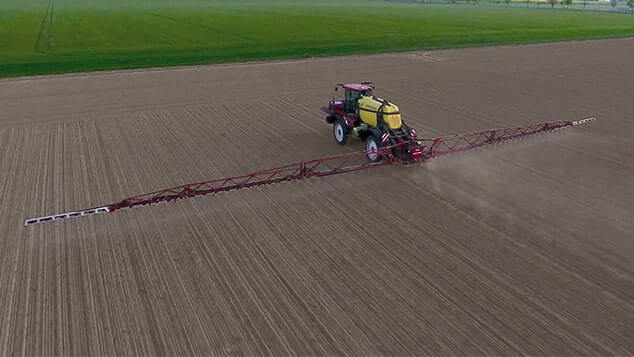 ALU boom
Aluminium booms are constructed of 4 or 5 round tubes in a three-dimensional trellis structure.
The profiles have internal ribs which reinforce the boom strength while keeping an incomparable resistance to corrosion.
The aluminium booms are equipped with PENTANOZZLES.
ALPHA evo is available with Pommier aluminium booms from 24 to 44 m.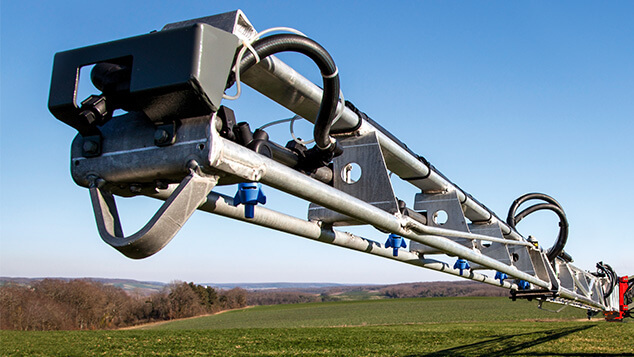 Boom management systems
AutoSlant, AutoHeight and AutoTerrain
The HARDI AutoSlant, AutoHeight and AutoTerrain systems will automatically control the boom
This makes the job much easier for the driver, and the result will be a better spray application. The system is known for the following features:
Robust and precise ultrasonic sensors
Option to choose between soil, crop or hybrid mode
Provortional valve for smooth movements (AutoHeight, AutoTerrain)
Slant, tilt and height correction (AutoHeight, AutoTerrain)
Slant and height correction (AutoSlant)
AutoTerrain works and reacts on both boom movements and twisting forces on the boom. This allows the system to be proactive and react on the cause more than on the symptom.