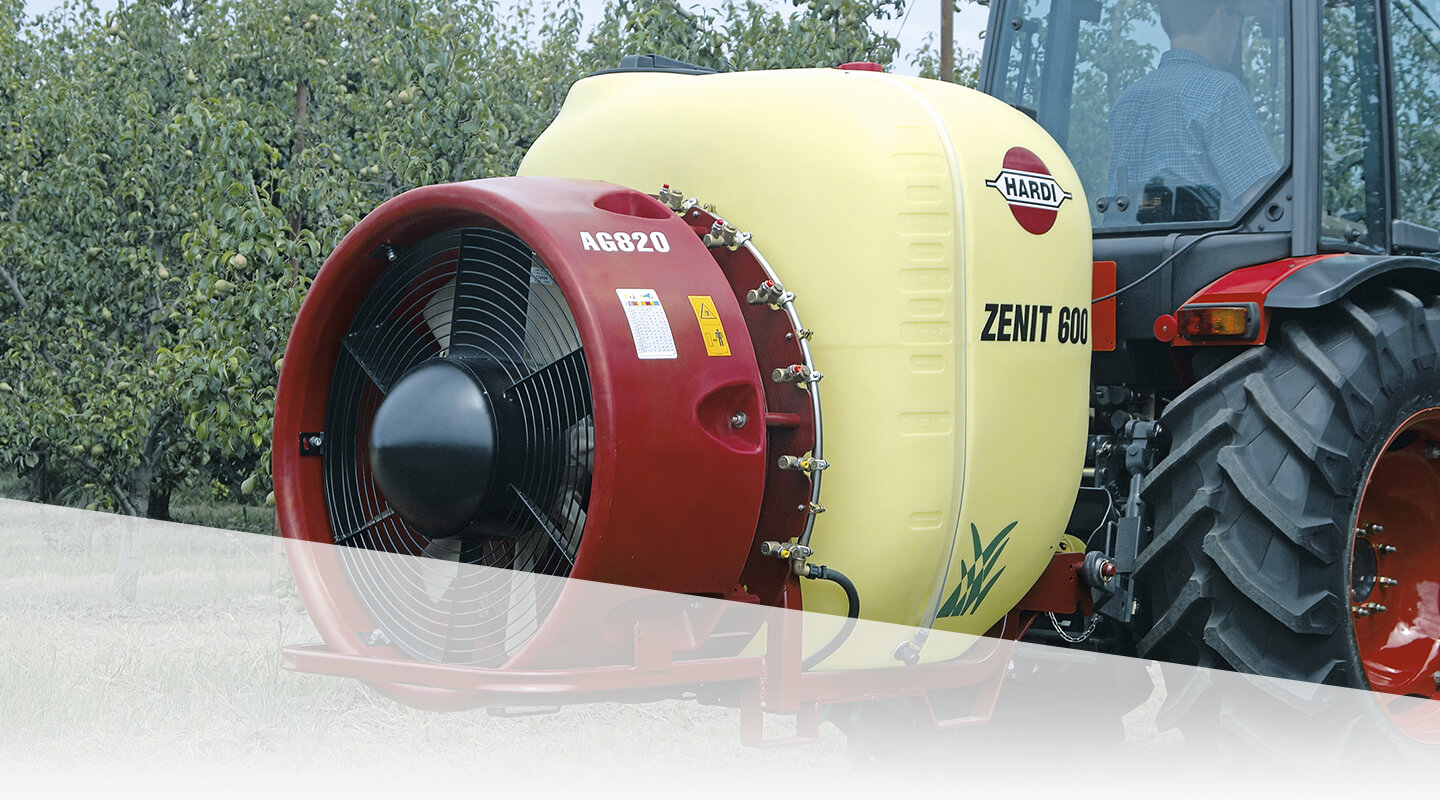 ZENIT
Tank Capacity
400 / 600 / 1000 / 1200 l.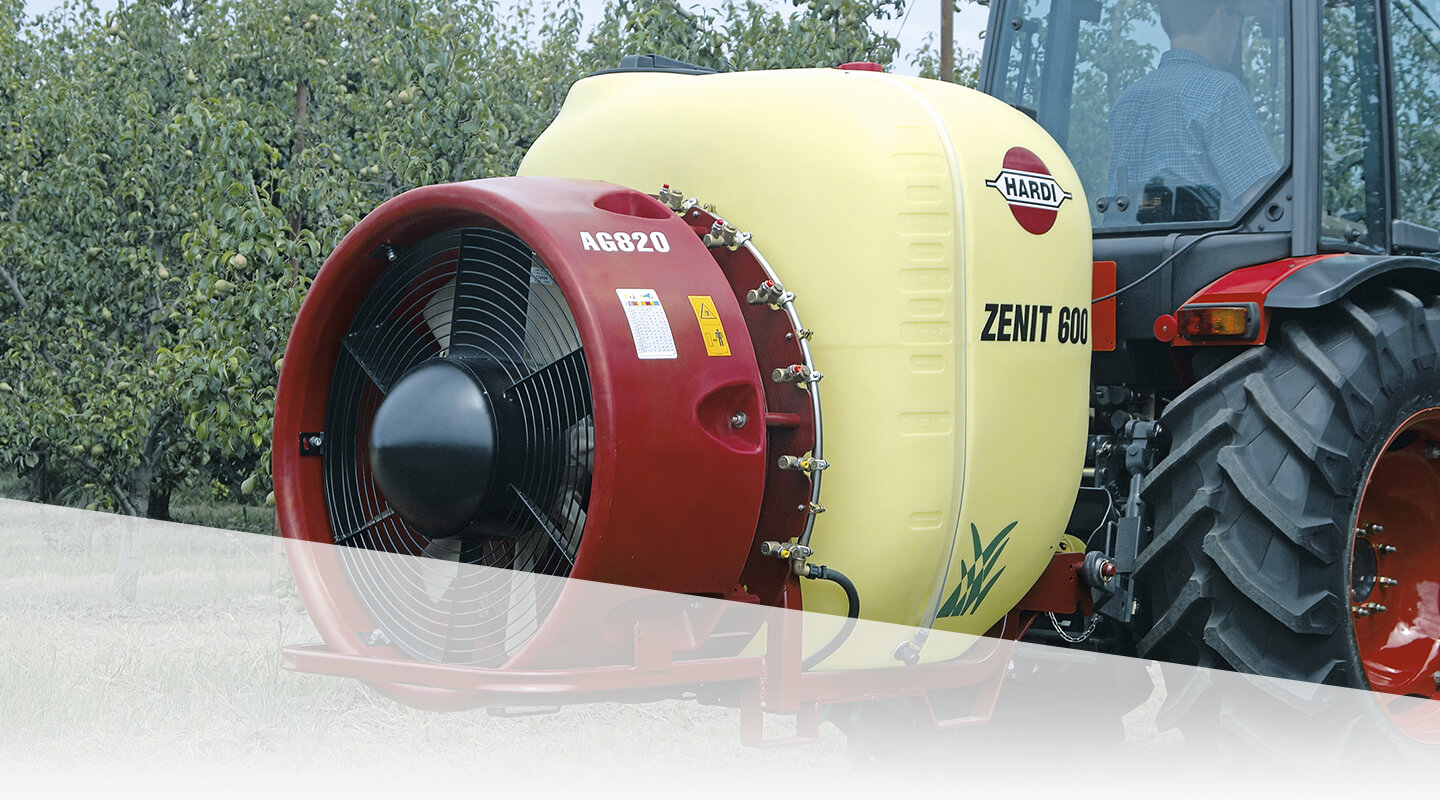 Tank Capacity
400 / 600 / 1000 / 1200 l.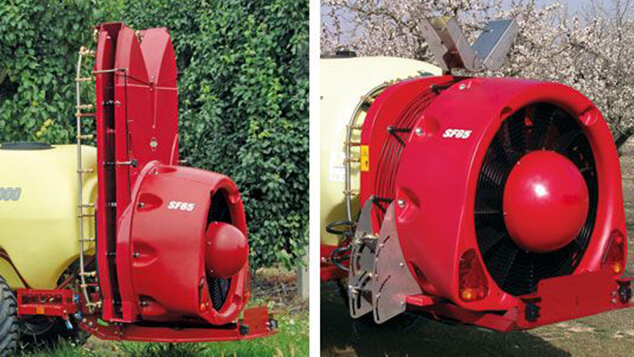 Air kits & deflectors
The Air Kits offer better air distribution, higher airflow, a lower noise level, and less power consumption - all together to provide you with a first-class application.
The fan housing is made of high-impact polyethylene and incorporates a unique channel plate that makes the air production much more uniform. The fan blades are made of polymer, a very strong synthetic material, and can be adjusted in order to adapt the air volume to the individual orchard.
The air kits are fitted with double, non-drip nozzle holders.
HARDI's special deflectors help you optimize and adapt the generated air to your specific crop and working conditions.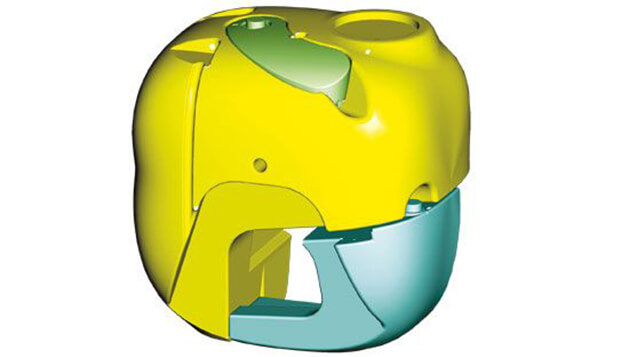 Tanks
Available in tank sizes 400, 600, 1000 & 1200 l.
The tanks are made of high-impact polyethylene and are resistant to plant protection chemicals.
Features:
UV-resistant
Good stability as the overall design ensures a low centre of gravity
Main tank has an overcapacity of 5%, making filling a safe task
15 litre clean water hand wash tank
Available with or without Rinse Tank and Tank Flush Nozzles
Tank contents indicators situated in the front and on the side of the tank
Large drain valve in the sump of the tank: no residues
Efficient Venturi agitation
Powder mixer and bottle cleaner placed in the main filling strainer
Tank warranty - 5 years under normal working conditions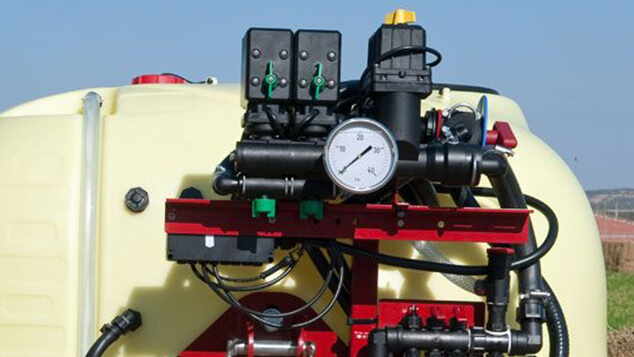 Control unit
M70/2 - manual (only for 321 pump)
Control unit with on/off valve and adjustment of the pressure. (max. 25 bar).

MC/2
Control unit with manual pressure regulation and cable remote control of left and right section. (max. 20 bar).

BKC/2
Control unit with main on/off valve, on/off valves for each section, pressure equalization device and HARDI-MATIC. (max. 15 bar).

CB/2 - with remote control
Control unit with electrical remote control of all functions and pressure equalization device. (Max 20 bar)

SV/2 - with remote control
Control unit with solenoid valves and remote control. Manual pressure regulation (Max. 20 bar)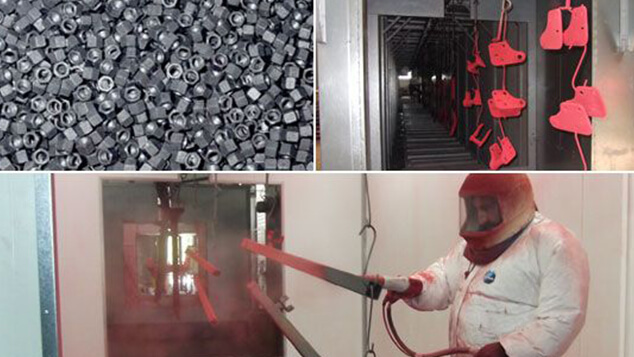 Chassis
The chassis is made of special UPN steel profiles providing robust durability and resistance to vibrations. The design and construction prevent accumulation of dirt and thereby prevent corrosion.
The chassis is protected with a top of the line powder paint surface treatment which includes
Steel bullet grinding of all steel parts
Pretreatment tunnel with 4 different "showers" which removes possible grease and applys anti-oxidation such as zinc, phosphate acids and nano ceramic.
Parts enter the drying oven, and continue towards the painting line, where the powder is applied.
Parts enter a 200º oven to convert the applied powder to a top professional surface protection, which we also call powder paint.
All mistblowers are also built with DELTA TONE ® treated bolts and nuts, to give this small, but important, part of the machine a much needed anti-corrosion nuts and bolt.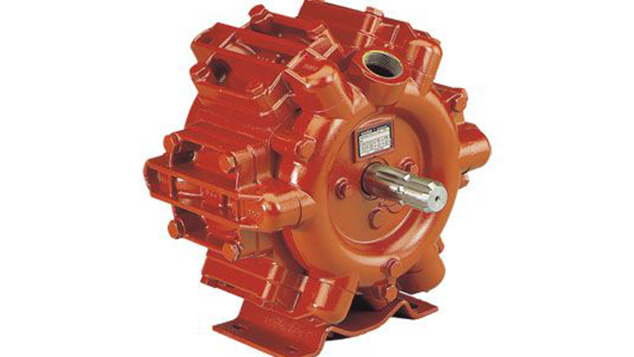 Pumps
The diaphragm pumps are designed for the application of plant protection products.
The diaphragms separate the liquid from the vital parts of the pump such as its bearings and crankshaft, ensuring reliable and durable operation.

HARDI diaphragm pump features:
Self-priming
Able to run dry without damage
Grease-lubricated crankcase
Chemical resistant diaphragms and valves
Able to rotate clockwise or anti-clockwise
Easy to service without special tools