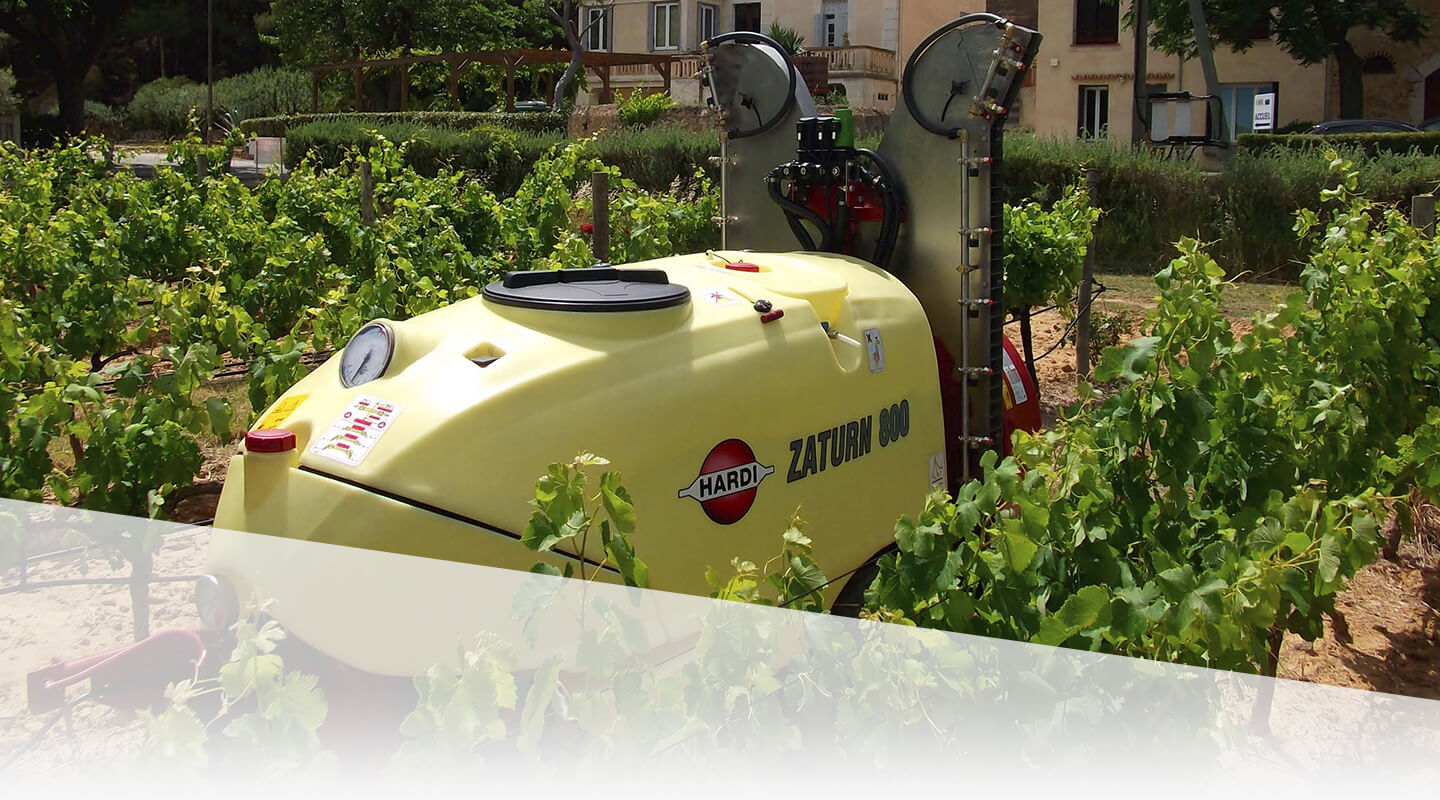 ZATURN COMPACT
Tank Capacity
600 / 800 / 1000 / 1300 l.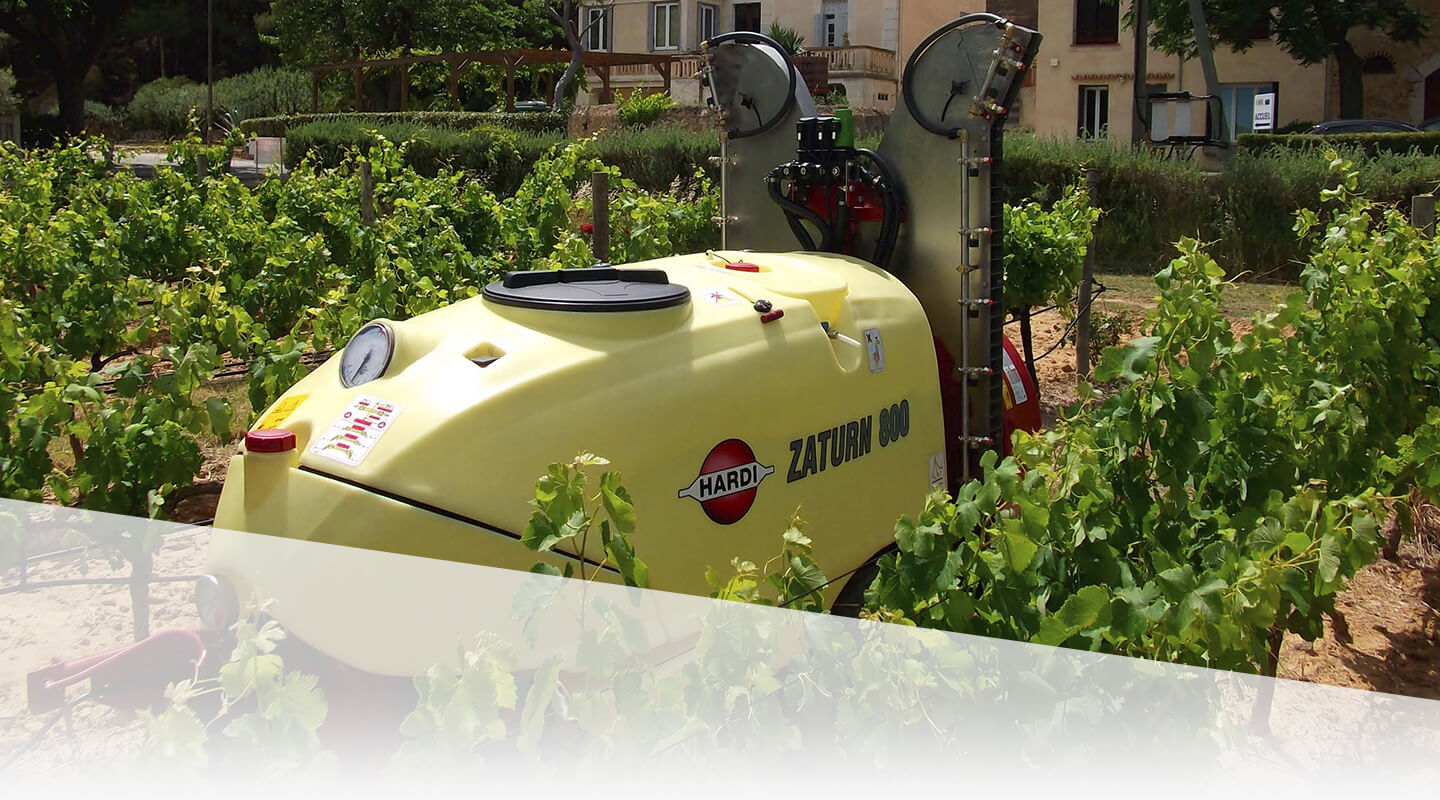 Tank Capacity
600 / 800 / 1000 / 1300 l.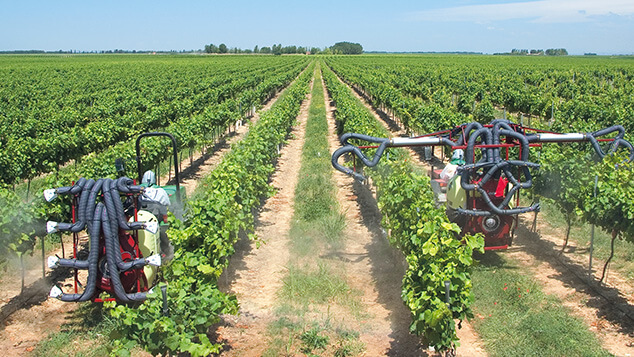 Multi-purpose
HARDI mistblowers lets you spray without compromise – all your different crops. Whatever you grow – from small bushes to large tree plantations.
Robust and simplicity
Benefit from the expertise gained with HARDI's many years of worldwide experience in orchard spraying. Everything from tank design and built to the latest electronic control systems is reflected in our sprayers.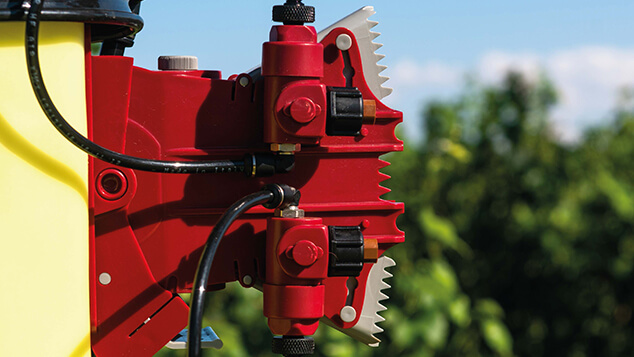 OPTIMUS
The OP15 as well as OP35 and OP55 are same application technology in the entire OPTIMUS application family. It is based on the same spraying devide in hydro pneumatic as well as in pneumatic applications. The main difference between OP15, OP35 and OP55 is the air supply drop leg that drives the droplet to the targeted plant.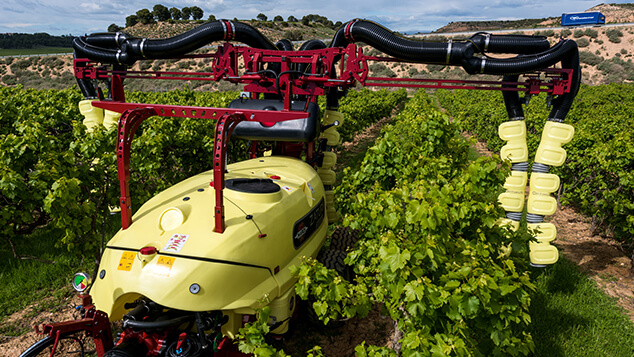 Types of mistblowers
The ZEBRA is available in the following mistblower types:
Your local HARDI dealer
HARDI Dealer network of more than 1500 locations around the world ensures quality, service and spareparts to farmers in more than 100 countries.
Find your local HARDI Dealer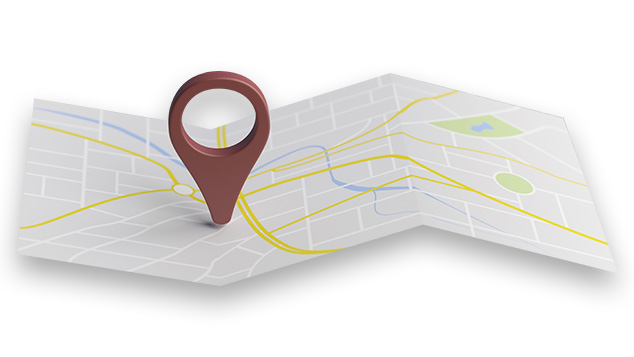 Specifications
| Tank, litres | 600 | 800 | 1000 | 1300 |
| --- | --- | --- | --- | --- |
| Rinsing tank, litres | 90 | 90 | 90 | 90 |
| Rinsing nozzle | 2 nozzles | 2 nozzles | 2 nozzles | 2 nozzles |
| Clean water tank | 15 l | 15 l | 15 l | 15 l |
| Agitation | 2 Venturi tank bottom and another frontal | 2 Venturi tank bottom and another frontal | 2 Venturi tank bottom and another frontal | 2 Venturi tank bottom and another frontal |
| Level indicator | Round dry tank level indicator | Round dry tank level indicator | Round dry tank level indicator | Round dry tank level indicator |
| Diaphragm HARDI pump | 1303/ 9 - 114 l/min | 1303/ 9 - 114 l/min | 1303/ 9 - 114 l/min | 1303/ 9 - 114 l/min |
| Hydraulic brakes | No | No | No | No |
| Road homologation | Yes | Yes | Yes | Yes |
| Wheels | 26/12x12-10PR | 26/12x12-10PR | 26/12x12-10PR | 26/12x12-10PR |
| Track width, m | 1,1 - 1,3 m | 1,1 - 1,3 m | 1,1 - 1,3 m | 1,1 - 1,3 m |
| overall width, m | 1,4 - 1,6 m | 1,4 - 1,6 m | 1,4 - 1,6 m | 1,4 - 1,6 m |
| Lights | Yes | Yes | Yes | Yes |
| Drawbar | Turnable "V" STD | Turnable "V" STD | Turnable "V" STD | Turnable "V" STD |
| PTO Shaft | T300 - 1 Homokinetic | T300 - 1 Homokinetic | T300 - 1 Homokinetic | T300 - 1 Homokinetic |
| Operating unit | CA/2 (2 fluid sections with elec. valves with compensated returns) | CA/2 (2 fluid sections with elec. valves with compensated returns) | CA/2 (2 fluid sections with elec. valves with compensated returns) | CA/2 (2 fluid sections with elec. valves with compensated returns) |
| Section filters | 2 inline filters | 2 inline filters | 2 inline filters | 2 inline filters |
| Fluid box | FB3610 (Standard) | FB3610 (Standard) | FB3610 (Standard) | FB3610 (Standard) |
| Gearbox | 2 gears + neutral (3,5 / n / 4,4) | 2 gears + neutral (3,5 / n / 4,4) | 2 gears + neutral (3,5 / n / 4,4) | 2 gears + neutral (3,5 / n / 4,4) |
Get access to our brochures
by filling out the form below