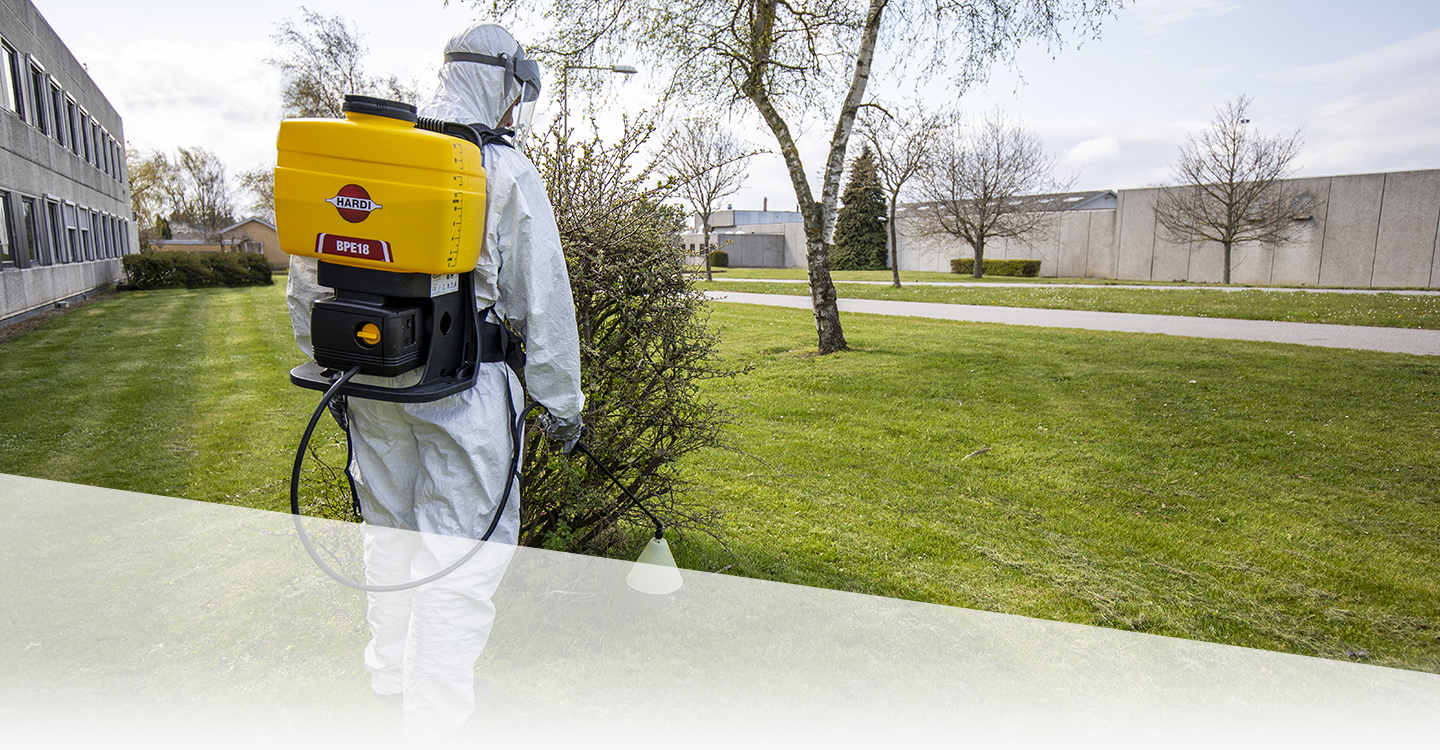 No more hand pumping
Unlike previous backpack sprayer models, HARDI BPE18 is electric and battery-powered. With a 10V li-ion battery, the backpack has a run time of up to 4 hours of uninterrupted spraying, and after 2.5 hours of charging, HARDI BPE18 is full and once again ready to go.
Spray all day
HARDI BPE18 is equipped with a reinforced hose as well as a lance trigger, each made from composite materials that offer the best durability.
Read more
Simple monitoring
The yellow, tough 18 l tank sitting in the back of the HARDI BPE18 is translucent, offering easy and simple level monitoring.
Read more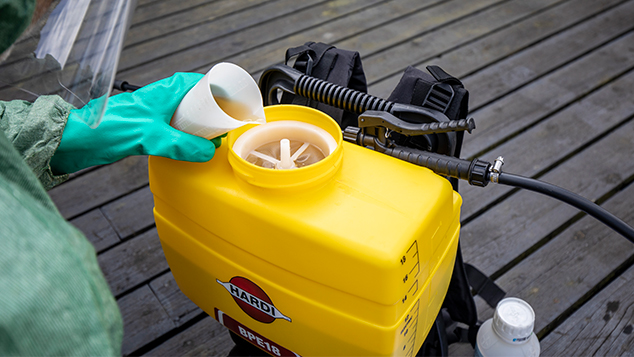 Made for you
Not only is the HARDI BPE18 made to last; strength, stability, and weight distribution has been optimised and perfected for everyday use.
Read more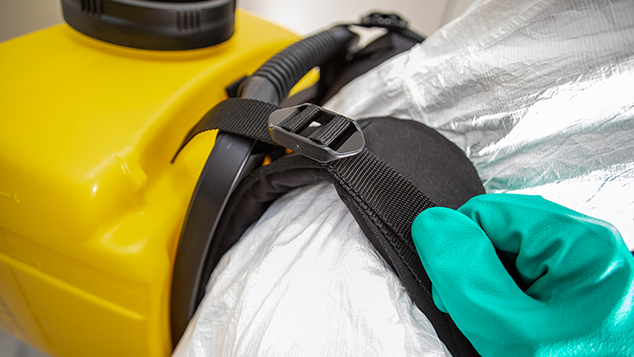 Optional extras
If what's given isn't enough for you then we got you covered; the electric sprayer is, in fact, compatible with the entire selection of HARDI Backpack Sprayer accesories, including the giant telescopic lances, booms, nozzles with different flow rates, etc.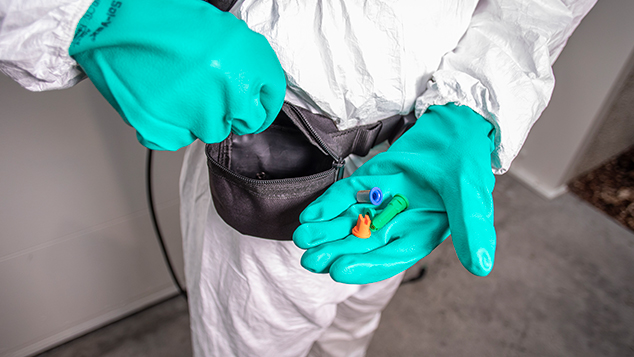 More info about HARDI BPE18
Read everything about our HARDI BPE18, including full specifications, in-depth information and much more!
Download your brochure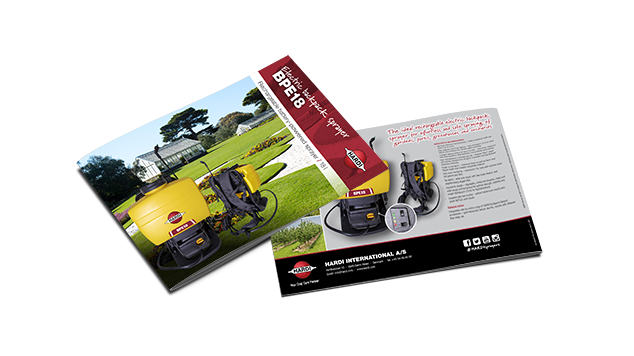 Your local HARDI dealer
HARDI Dealer network of more than 1500 locations around the world ensures quality, service and spareparts to farmers in more than 100 countries.
Find your local HARDI Dealer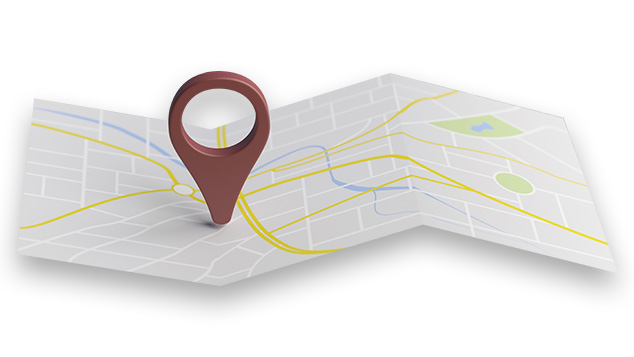 Get in contact / Download our brochures